We are open! Please come and join our RELA family .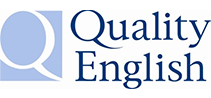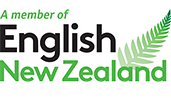 Quality Learning
RELA has provided high-quality English language programmes since 1993. We have a dedicated team who will do their best to make sure you have a fantastic experience in and outside of the classroom.
Quality is of utmost importance to RELA. We are a Category One school, a member of English New Zealand and Quality English. We believe that each student is an individual and we strive to cater to each student's unique learning needs and goals. We also believe that students learn best when classes are fun and relevant. As well as our academic programme, we have an extensive activities programme which attracts people from all over the world, in order to learn English in an exciting and stimulating environment. All full-time students have the opportunity to join a free Friday afternoon activity to one of the many amazing activities Rotorua has to offer.
Our Goals
RELA's overarching goal is to make sure that all learners and staff feel supported to achieve to their full potential – academically, physically and emotionally. We aim to provide a supportive, motivating and healthy environment where all our cultural differences are welcomed and valued, and where students and staff feel a part of the institution and think of RELA as their "whanau" away for home. Not only do our students improve their English language skills while studying with us, but they also get to learn about the New Zealand culture and experience all our city and region have to offer.
Our policies and strategic plans have been developed over 30 years. They are constantly evolving as a result of stakeholder feedback. This means it is our students, and their families, that help shape our school and our programmes. Our students are the centre of all we do, we listen to you and we respond.
Top