50+ English for Older Students Programme at RELA
Why English for Older Students in New Zealand?
Because New Zealand is a clean, green, beautiful country with the kind of scenery you usually only see in the movies!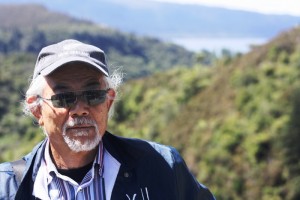 Escape the Northern Hemisphere winter and enjoy the warmth and sunshine of our summertime
No extreme temperatures and no dangerous wildlife
Friendly, warm people with a relaxed, easy-going lifestyle
In the past 10 years, RELA has welcomed over 300 students aged 50+ to our school. Many of these students choose to return again and again, year after year, and are always welcomed back as dear friends. Why do they choose to keep coming here?
Why English for Older Students in Rotorua?
Because Rotorua is a unique place with so much to offer: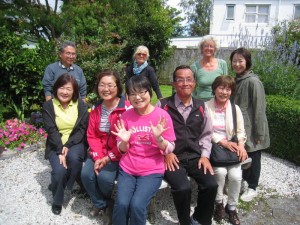 Amazing geothermal parks, beautiful forests, lakes, beaches, flower gardens and a clean, green natural environment
Maori culture: arts and crafts, stunning cultural performances, history and legends
An endless variety of activities to suit everyone's tastes: world class golf courses, nature walks, fishing, museums and art galleries, hot pools and spa treatments, animal and bird shows, sightseeing tours on land and on water, wining and dining and the full range of sporting and leisure activities
A huge range of local and international cuisine and wines; world class restaurants and hotels
Central North Island location—the perfect base for exploring the region: weekend trips to the beaches of the Bay of Plenty, Lake Taupo and the Waitomo Caves and much more.
Why English for Older Students at RELA?
Because RELA is a unique school, ideally suited to meet the needs of mature students:
Welcoming, family-like ambience—you will immediately feel relaxed and cared for
Beautiful gardens and grounds —a lovely environment for learning
Highly experienced teachers who are skilled in responding to your individual needs
A caring management team who will assist and support you
Interesting, stimulating topics and useful, 'real-life' language for international communication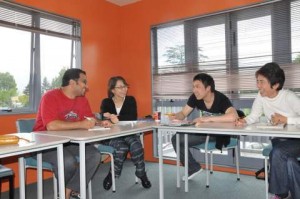 All new students will be welcomed, interviewed and tested on their first day at the school by our friendly staff, who will place them in a class at their English level. They will be studying with students of different nationalities and ages. In the afternoon they will join our Activities tutor  who will show them around our city, its surrounds and all that the area has to offer.
Activities
The activities and environment that Rotorua has to offer make it an ideal location for those wishing to join our English for Older Students programme. Older people especially enjoy all the geothermal activity and hot pools around the area.
Cost for a 4 week course –
NZ$4002 (2017)
 Price includes: English with Activities programme for seniors including entry and transport to all 1—3 afternoon activities, homestay accommodation, transfers by shuttle to and from Auckland International Airport, insurance, registration and placement fees, a placement test and welcome pack on arrival at the school, a number of free after school and  weekend activities, an extra 4 hours of self-study if desired with a tutor after school, a report on completion of the programme and a small gift.
Shorter or longer options are available as well as other accommodation options and other course options.
Accommodation Options:
High quality home stays – a number of which specialise in welcoming senior students into their homes
A warm, clean and convenient motel situated just a 5 minute walk from the school and a 5 minute walk from the city centre
A number of world class hotels and bed and breakfasts to choose from